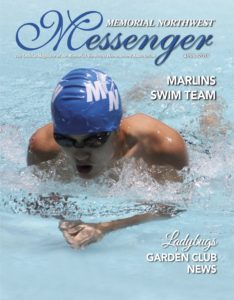 I am Candice Cowin, the editor of our community newsletter, the MNW Messenger. I've noticed a recent uptick in the amount of submissions and suggestions for content in our newsletter, which I 
❤️ LOVE.
Here's the deal though: THE SIZE OF OUR NEWSLETTER IS DIRECTLY RELATED TO THE AMOUNT OF ADVERTISING SOLD FOR IT EACH MONTH.
I would love to be able to include more neighborhood content and photos, but in order to get more pages in our newsletter, we need more neighbors to buy advertising in our publication.
The more ads we have, the more space I will have for the news that you want to see. We are currently limited to about 20 pages, roughly half of which needs to be filled by ads to make it viable. That doesn't leave us with much space for neighborhood news, although I try to include all that I can each month.
THE DESIGN, PRINTING AND DISTRIBUTION OF OUR NEWSLETTER IS PAID FOR ENTIRELY BY THE ADS SOLD FOR IT. THE NEWSLETTER IS NOT FUNDED IN ANY WAY BY YOUR HOA FEES.
Advertising in our community newsletter is the best way to mine your own neighborhood for the customers and services you need. It doesn't get any better than neighbors helping neighbors. I know we have a wealth of business owners in MNW and the surrounding areas who could benefit from a bit of affordable advertising.
To find out more about ad rates, etc. Please contact our publisher at Champions Printing & Publishing: 281-583-7661.