The Memorial Northwest Home Owners Association as an immediate open position for the Area 6 Directors position. The Area Director is responsible to represent the homeowners on the board from Area 6. This position has 1.5 years remaining on its term.
Per the MNW By Laws, Section 5 states In the event of death, resignation or removal of an office or director, his successor shall be appointed by the President, subject to the approval of a majority of the members of the Board of Directors present at the meeting and shall serve for the unexpired term of his predecessor.
Area 6 is shown in the teal blue shaded area below.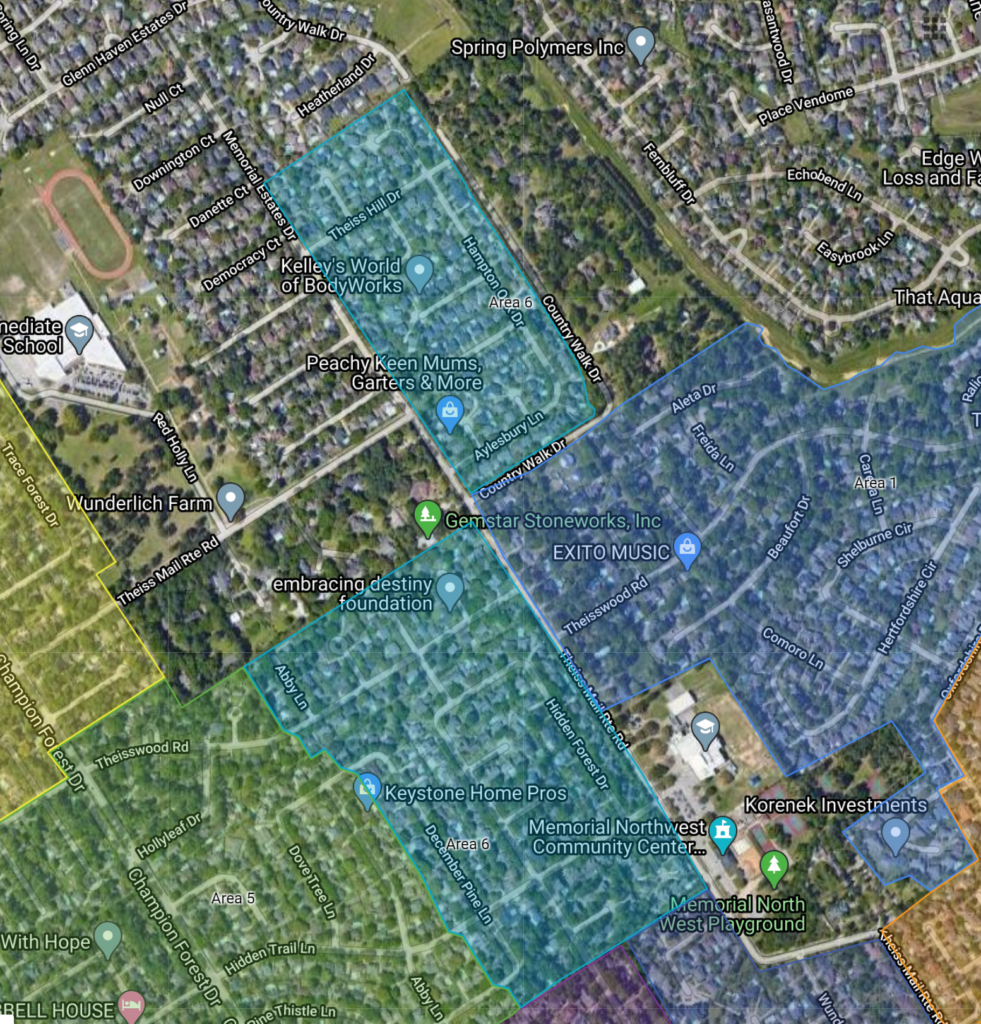 Anyone interested in serving in this important role please contact the President by completing the form below.