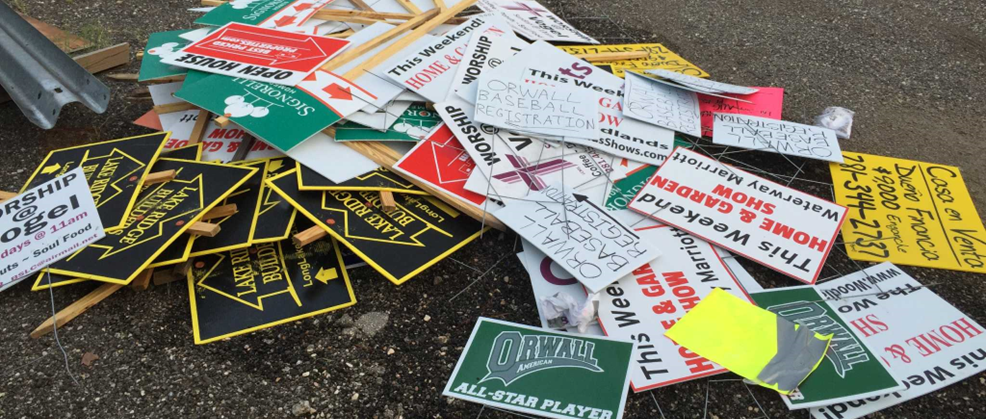 I am dating myself by mentioning the lyrics in the Song by Five Man Electrical Band – Signs. I want to recognize and thank all our certified Sign Rangers in our neighborhood who continually remove the illegal signs placed in the country right-of-way, stapled to poles and taped to road signs.
Please watch out for these wonderful individuals picking up and taking away the signs that litter our streets and cause damage to our irrigation systems.
If you can do it safety, shout out THANK YOU when you see a Sign Ranger in action.
PUBLIC NOTICE: Anyone placing a sign within Memorial Northwest may result in fines and arrest by the Office of the Harris County Attorney.