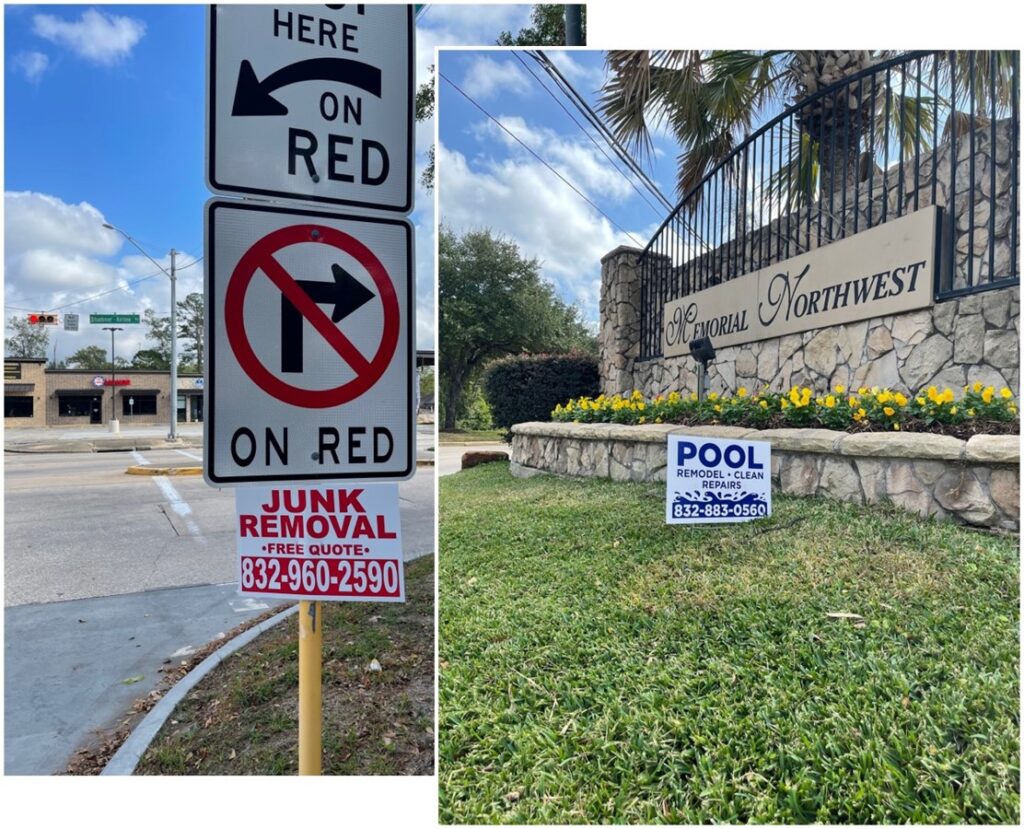 Eleanor Naremore, a steward whereas no one has yet to achieve the highest level of volunteer care within our community.
We would see Eleanor walking the neighborhood taking down signs off of trafic signs and remove them planted in the right-of-way. She did this on her own before there was even the term "bandit sign."
You too can be an advacate of care by removing illegal signs in our neighborhood. Any signs illegly attached to traffic signs or power poles are free to be removed. When it comes to signage in the right-of-way, it is helpful to understand how to read variety of maps (google, HCAD, etc.) to know the boundaries of the righ-of-way and personal property.
Feel free to help remove these signs that clutter our beuatiful neighborhood.